Stability AI may be a driver of AI development – ​​but it also needs funding. Money is reportedly running low. CEO Emad Mostaque believes in the growing importance of AI models owned by organizations and governments, and sees his company well-positioned to take advantage.
Founded in 2019, London-based startup Stability AI is seen as a more open counterpart to OpenAI's DALL-E 2 and Midjourney, largely because of its open-source image generator, Stable Diffusion.
After all, Stable Diffusion can be run for free on any computer with sufficient graphics processing power, and at the same time provides the basis for numerous individual developments (such as Openjourney).
Shortly after the release of Stable Diffusion, Stability AI reported more than ten million daily active users. However, only a small percentage of these users make money for the company.
Similar to the web interface of DALL-E 2, Stability AI has a commercial browser version of Stable Diffusion, Dreamstudio. In addition, the API, which allows developers to integrate the image generator into their own applications, has recently started to generate revenue. But the revenue is apparently not yet enough to cover the costs.
Report: Stability AI has "burned through a significant chunk" of venture capital
In December 2022, the startup raised $101 million in a funding round from various venture capitalists. According to the publication SemaforStability AI has already "burned through a significant chunk" of the money.
This is partly due to its acquisition of the company behind the multimedia tool Clipdrop. According to Semafor, CEO Emad Mostaque's management style is also problematic, for example by giving AI researchers uncontrolled access to expensive server time.
The latest developments have already caused two investors to doubt whether they will participate in another round that would quadruple the company's valuation to four billion dollars. Semafor gets its information from anonymous investors and "people briefed on the plans".
According to the report, Mostaque wants to remain CEO, but can imagine an equal support, similar to the constellation between Mark Zuckerberg and Sheryl Sandberg at Facebook. Sandberg joined Facebook as COO in 2008 and has been instrumental in the company's success until August 2022.
Recommendation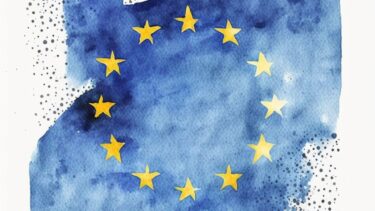 OpenAI beats OpenAI?
Stability AI has not yet officially commented on the report. Mostaque wrote on Twitter in parallel with the publication of the Semafor article that in the last 48 hours alone, nine of the largest hedge funds have contacted him about collaborating. Generative AI has big implications, especially in finance, he said. "Guess which company has the best expertise in that are," Mostaque writes.
Dozens and dozens of companies have asked Stability AI for training capabilities and "foundation models as a service," Mostaque writes. "Ramps every day."
Private and regulated data also require open models, according to Mostaque. He sees open AI as a "far superior business model" than closed systems. Collaboration with organizations around general-purpose models would take hold as they become "essential" to businesses and national infrastructures.
Proprietary generative models are a race to the bottom as you have uneconomic players that will commoditise your complement.

Build good product, distribution and other classical good business models.

Every company/govt needs auditable, interpretable models they own.

Every one.

— Emad (@EMostaque) April 8, 2023
According to Mostaque, the trajectory he predicts will become "very clear" later this year. Stability AI will continue to scale and hire. As of this writing, the company has 26 open positions on its career site. OpenAI has 36 open positions.
Mostaque revealed in a recent interview that he does not envision the company being acquired by another company – but he does envision an IPO in the next few years.