It only took three days for OpenAI to go from the hottest AI company in the world to total collapse.
About 650 of OpenAI's 770 employees are currently facing layoffs, writes OpenAI employee Lilian Weng on Twitter.com.
In an open letter, the employees vent their frustration at the OpenAI board, which has still not provided any comprehensible reasons for Altman's dismissal. The OpenAI management team had cooperated with the board, but it had not been possible to find a solution.
Instead, the board even admitted that the destruction of OpenAI could be in line with the mission of OpenAI's non-profit organization, which is to develop AGI for the benefit of humanity.
The Board has demonstrated a lack of competence, judgment and care for the mission and employees. If the board does not resign, the staff will move to Microsoft's new AI unit, which will be led by former OpenAI CEO Sam Altman.
The letter is signed by numerous board members, including the previous CTO Mira Murati, who was allowed to act as interim CEO for Sam Altman for just under two days, COO Brad Lightcap and co-founder John Schulman.
Particularly curious: OpenAI researcher Ilya Sutskever, who is held responsible for Altman's downfall, is also on the list as a signatory. On Twitter.com, he regrets having taken part in the revolt against the board. "I will do everything I can to reunite the company," writes Sutskever.
Will Altman and Brockman return to OpenAI after all?
But it gets even better: Ex-CEO Sam Altman and Greg Brockman, co-founder of OpenAI, are apparently still willing to return to OpenAI if the other board members step down.
According to information from The Verge, Altman's move to Microsoft has not yet been completed. The possible departure of OpenAI employees, including board member and chief scientist Ilya Sutskever, increases the pressure on the remaining board members to step down.
Recommendation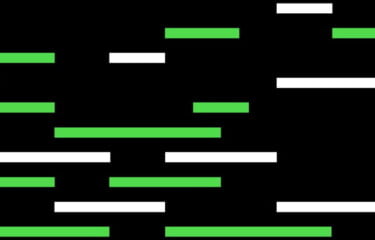 Altman, Brockman and the OpenAI investors were looking for a suitable way out for the board, while the recruitment announcement at Microsoft was seen as a kind of "holding pattern", the report said.
"We're all going to be working together in one way or another and I'm so excited. One team, one mission," Altman wrote on Twitter. He added that the close partnership between Microsoft and OpenAI means he will continue to be involved in the development of OpenAI. All services are to be continued.
Meanwhile, The Information reports that more than 100 OpenAI customers have inquired with competitor Anthropic, which recently received billions from Amazon and Google. Other customers are considering switching to Google Cloud, Cohere or Microsoft Azure, which offer copies of the OpenAI models.
Altman's dismissal allegedly has nothing to do with AI safety
The alleged new CEO of OpenAI, Emmett Shear, also speaks out and presents his 30-day plan, which includes an awareness campaign about the incidents of the last few days and a reorganization of management.
Shear also says that Altman's dismissal had nothing to do with a "specific dispute" over the safety of AI, as previously suspected and reported from internal circles. The reason was quite different, Shear said, without revealing it.
"I'm not crazy enough to take this job without the board's support in marketing our great models," Shear wrote.