Notion AI is a subscription extension to Notion that is powered by multiple AI models, including OpenAI and Anthropic.
Unlike Chat GPT, which presents users with a blank page, Notion AI's advantage is that it gives users prompts when they start a new page to boost their productivity.
What is Notion?
Notion is a free productivity tool. Their pitch is that users can maximize their productivity with tools that allow them to create custom databases, calendars and pages.
Fully customizable and with a focus on usability, Notion is billed as a personal Wikipedia page for business or daily routine tasks.
Power users of Notion can create simple no-code websites and professional business operating systems.
The paid multi-user version of Notion can be used as an alternative to team management software such as Airtable, Click Up, Asana or Basecamp.
AI concept
Notion AI is a paid upgrade to the free version. It can do many of the tasks that Chat GPT can do, but its main selling point is that users don't have to copy and paste.
Some sample tasks include translating, writing a first draft, writing an outline or creative story or essay, or asking it to create a to-do list from a block of text.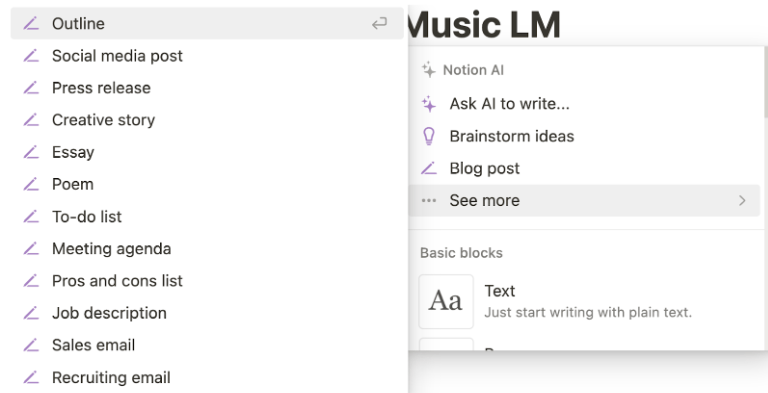 Writing Tasks
Some use cases for Notion AI include writing articles, press releases and meeting agendas. It can also serve to summarize articles stored in the platform via the Save-to-Notion web extension. Critical points and action items can then be summarized.
Recommendation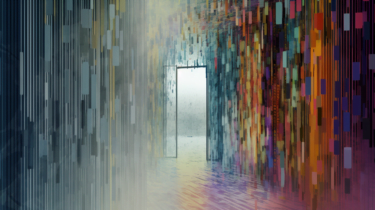 I recently used Notion AI to co-host a meetup of entrepreneurs in the AI ​​space. Notion AI drafted a list of questions prior to the event, which I and the other organizers discussed to make sure all bases were covered.
I also used it to create a de-brief document on what went well and how we could improve for our next event.
Seamless integration and customization
Notion integrates with several SaaS tools, including GitHub, GitLab, Zoom, Lucid Software, Cisco Webex, and Typeform.
This compatibility allows users to consolidate their digital workspace, improving efficiency and productivity.
WebsiteBuilder
Notion is modular. Every element in Notion – from text and images to tables and pages – is made up of blocks. Notion users can then make these pages publicly searchable via Google with a 'site. Concept' URL for free.
One use case resulting from this is the ability of AI to draft website copy and create and host a landing page. However, AI landing page creators like Sitekick AI can do a better job and are much more editable before publishing. Web page creation in Concept is possible but limited.
Research Assistant
Notion AI is not yet connected to the Internet like GPt-4, which is a shame. However, it can still serve as an intelligent research tool with third-party integrations.
The popular 'Save to Notion' plugin allows users to save any website or YouTube video to a Notion database or to a specific page.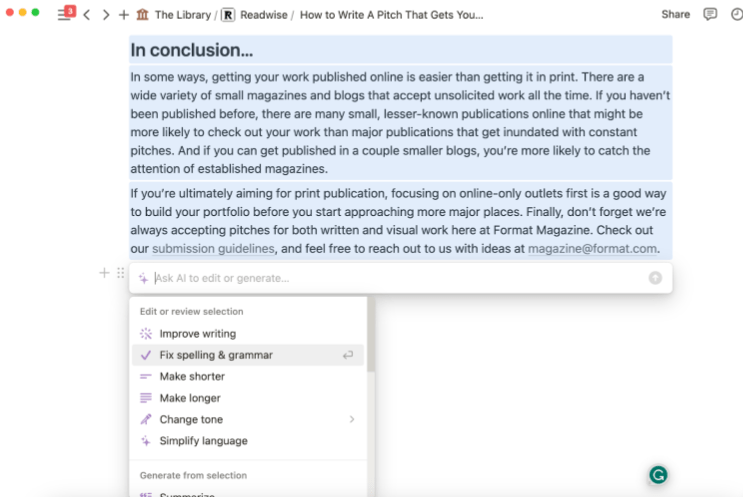 Notion AI can then convert these articles into simpler language, make them shorter, or change the tone of the article to make it more accessible to any audience. We tried it and it did a great job.
Expanding creativity with templates
Notion's biggest selling point is it's highly engaged community. Users can browse templates created by other Notion creators and even share or sell their own.
This feature has been very successful, with some creators earning significant revenue from selling their templates.
Notion AI helps these users create these templates in less time. They can then be sold online for a small fee.
Pricing and Access
Notion operates on a four-tier subscription model: Free, Plus, Business, and Enterprise. Users can also earn credits through referrals.
Each workspace user receives 20 free AI answers. Once the 20 answers are used, access to Notion AI costs $8 per month per workspace member if billed annually, or $10 per month if billed monthly.
About the founders
Notion Labs Inc, a San Francisco-based startup, has been breaking new ground since its inception in 2013. It was founded by Ivan Zhao. He worked briefly at Inkling before coding Notion in a coffee shop near his home.