Midjourney's describe tool takes an image as input, then generates four text prompts, reversing the usual process.
Naturally, people use this feature to recreate the essence of photos and images that were not originally generated by an AI. There are not any restrictions from Midjourney beyond the usual terms of service, so you can use it on AI images, photographs, and art.
Midjourney's describe can also be fuel for inspiration, studying prompts of a particular style. Just as traditional artists can suffer from blank canvas syndrome, an AI artist could struggle to find the words to describe a photo.
How to use describe
Midjourney makes generating descriptions just as easy as creating images. Instead of typing "/imagine" to create a photographic or artistic rendering with Midjourney v4 or v5, you enter "/describe" to start the text description process. This takes place on Midjourney's Discord channel.
Since an image is needed to proceed, Midjourney provides a drop-zone to drag in an image from your computer. Hit the enter key to send the job to the AI ​​and await a notification that the description is ready.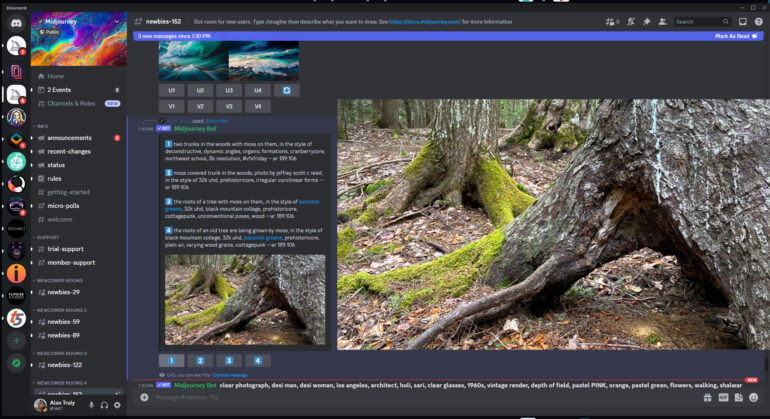 You'll get four text prompts, including descriptive words, styling details, and aspect ratio. The aspect ratio is computer-like in its pixel-accurate precision, reporting my 16:9 image as 504:283.
You can click the four buttons below the generated text prompts to send any to image generation, and a window opens, allowing refining the prompt before you submit it.
Unexpected uses for describe
Midjourney's describe could also be a great companion for writers. When you struggle to find the perfect adjectives to paint a picture with words, a photograph uploaded to MidJourney can come to the rescue.
Just be aware that Midjourney returns text prompts that include buzzwords like "palewave," "cranberrycore," and "icepunk," along with names of artists, photographers, and authors.
Recommendation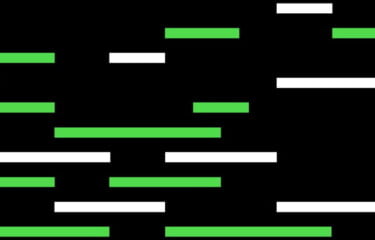 The unusual "core" and "punk" words may or may not be useful, depending on your writing style; however, when the names of people are provided, they're clickable links that open a Google search for convenience. The results could lead you to more sources of inspiration.
Using a nice photo by Ross Burgener, described as "Aurora australis dancing over an LED illuminated igloo giving a blue tinge to the color of snow," Midjourney recognized the aurora borealis, suggested artist Qlexis Gritchenko and photographer Nathan Wirth. Descriptive words included "polar iceberg," "luminous skies," and "ethereal sculptures."
Midjourney announced the new feature on April 3, but the describe and show channel already has plenty of great examples.
Note that Midjourney's describe does use credits, just like image generation, so use it wisely. Midjourney's free generation is no longer available.