Canva's tools aim to streamline content creation processes for workplaces. Unveiled at Canva's Create event in March, these new features make creating social media graphics, presentations, and advertising materials more accessible for non-design professionals, allowing graphic designers to focus on critical tasks.
Adobe vs. Can go
This impressive range of features could challenge Adobe's dominance following their announcement of impressive AI tools branded as Adobe Firefly.
The new Brand Hub, integrated into Canva's Visual Worksuite, offers tools designed to help users maintain consistency with their organization's visual identity. Users can create a Brand Kit containing company-specific assets such as logos, fonts, colors, and design guidelines, replacing the need for shared drives and numerous Slack messages.
Brand Folders organize assets for specific events, campaigns, and projects, while Brand Templates enable designers to create pre-branded reusable templates for repetitive tasks like email campaigns.
Magic AI Tools
The "Magic Replace" tool replaces an asset across all designs with a single click for updating logos or branded graphics. Several AI-powered features are being added to Canva's Visual Worksuite under the "Magic" moniker.
The "Magic Eraser" removes unwanted elements from images, while "Magic Edit" allows users to swap objects with generative AI. This works through prompting, like other tools such as Midjourney and Dall-E.
However, the Magic Edit tool is designed to replace objects or change landscapes rather than replace people. The same issues that plagued Midjourney in the early days, such as hands and faces, also inhibit Canva's AI tools and are best avoided. Adding your favorite celebrities to your designs is likely to result in blocked designs due to copyright grounds.
AI Copywriting
An AI-powered copywriting assistant produces written content from text prompts for presentations and websites. However, this tool still runs on GPT-3.5 and has not been updated for GPT-4.
A tool that generates entire branded presentations is also available. A new translation feature automatically translates text within designs into over 100 languages, and video footage can be synced to soundtrack beats without manual editing.
Recommendation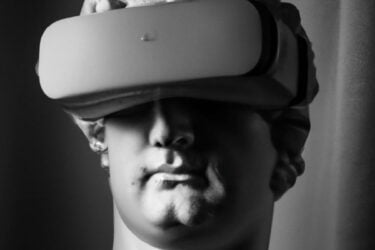 Canva uses a combination of different AI models and its systems to support these features. The platform is adding 953 new fonts and various non-workspace-specific tools requested by its wider community.
New editing features for layouts, layers, styles, and gradients have been introduced, and alt text can now be generated for images directly within Canva.
Pricing
Canva's Magic AI tools, including Magic Write, Magic Design, and Magic Edit, are included in the free version. However, there are limitations: users can only access Magic Edit up to 25 times per day. Canva Pro starts at $10.99 a month and includes Magic Eraser and Beat Sync.